this is the scoop. i'm letting wendiwinn rest.
i'm not getting any younger. or saner. so i've decided to embrace the li'l mad life.
that just means i started another blog. boom.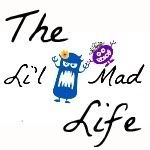 and maybe one day - when i've completely lost my mind - i'll come back and tell you about all the new stuff i like.
thanks for the past years. it's been a blast.